THE ART OF QIGONG
Qigong (Pronounced Chi Kung) often called the Chinese version of Yoga, Qigong is now recognized as an effective and entirely natural means of stress management and quickly improves Concentration, Clarity of Mind and Physical Vitality. It also promotes an awareness of your own potential enhancing your "Inner Treasures".
Qigong movements are easily learned and consists mainly of a combination of Breathing, Posture, Concentration, Relaxation and Gentle Exercise. Once practiced regularly, Qigong provides a welcome tonic for all ages, alleviates the ills of time, extends life and adds the enjoyment of it. Dr Simon Lau is one of the UK's leading authorities on Qigong and traditional Chinese healing, having been invited to address the Cambridge Union on the subject.
He has also been trained to the highest level in Hong Kong and mainland China but insists on a very personal approach to his teaching.
Qigong is a Self Control Discipline of a very fundamental kind, it is practised by one's self and promotes self awareness of one's own potential. It not only helps to build up bodily reserves of strength and resistance, and to control and cure disorders, but also has the ability to promote vitality, rejuvenate the body and stimulate intelligence. Regarded as part of China's cultural heritage, Qigong is commonly known as the 'National Treasure'.
Practitioners, who acquired the Art in conjunction with other techniques of conquering disease, have progressively refined and technically adapted Qigong over a period of Four Thousand Years.
What does Qigong do for you?
Strengthens your immune system in the most natural way possible.
Improves physical, mental, spiritual and emotional health.
Rejuvenates and de-toxifies the body, enhances love making and increases longevity.
Balances the energy with the body's vital organs making weight loss quicker and easier.
Qigong has strongly influenced the development of Traditional Chinese Medicine, whilst, itself, benefiting from the reciprocal effects. Since the nineties, the body of knowledge has undergone further refinement and its principles have been extended, not only in China, but also amongst an ever increasing worldwide body of experts; Qigong is now becoming a new kind of 'Science of well-being'. In the last ten years, Qigong has gained worldwide acclaim for its general preventative and life prolonging potential. More recent development has revealed specific benefits of tremendous consequence: it not only helps to build Physical Strength, but also helps to prevent and Cure many Acute and Chronic Disorders.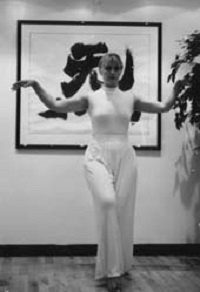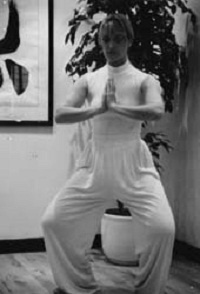 Although our bodies are equipped with an enormous potential for fighting these disorders, sometimes this facility is weakened and ill health follows. Many conventional treatments are based around boosting, suppressing or substituting our natural defences. Qigong and the Chinese Art of Healing looks to the cause of our immune weakness, attributing it to an imbalance in our inner body equilibrium – the balance between our mental/emotional, physical and spiritual aspects. By readjusting our equilibrium, our natural body energy, Qi (Chi), and our normal defences are allowed to act without the help of synthetically prepared treatments.
The benefits of Qigong arise from the Physical Self Awareness and Mental Tranquillity which it produces. Qigong progressively replenishes bodily defences, and enhances Circulatory and Respiratory efficiency. This in turn alleviates many stress related conditions such as anxiety symptoms, respiratory symptoms, and any number of other dysfunctions which mutually aggravate each other. The irritability and general debility associated with such dysfunctions are frequently coupled with a disposition to illness. Practice of Qigong quickly produces a new state from which it can become possible to assert a unified control over these disparate and warring symptoms.
Master Simon Lau gives regular introductory seminars at the Simon Lau Centre which allow you to find the opportunity to enrol in an introductory course.